Free shipping on orders above 100$
Login
Log in if you have an account
Dont have an account? Register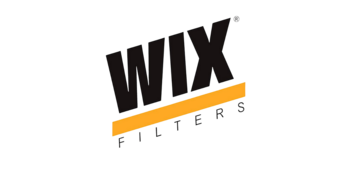 WIX
Depuis 80 ans, la marque WIX Filters fournit des filtres pour voitures particulières et toutes sortes de machines et équipements lourds. Le pilier de tout cela est la qualité, qui est le résultat de nos nombreuses années d'expérience, ainsi que de la compétence de nos spécialistes dans leur domaine, des lignes de production et des laboratoires modernes, et du contrôle constant de la qualité. De plus, en prenant soin de chaque élément à chaque étape du développement et de la production des filtres, nous sommes devenus l'une des marques les plus connues au monde.

HISTOIRE DES ÉTATS-UNIS

À la fin des années 1930s, en Caroline du Nord, Jack Wicks et Paul Crawshaw ont commencé à produire des filtres pour l'automobile. Rapidement ils ont influencé le développement de toute la profession. En 1954, ils ont breveté un filtre avec liaison filetée « Twist of the wrist » (« le coup de poignet »), qui rapidement est devenu un standard dans le secteur de la motorisation. Depuis cette époque d'autres solutions proposées par WIX Filters dans l'industrie de la filtration ont suivi.  

Aujourd'hui WIX Filters c'est plus de 16 000 produits pour les automobiles. Nos produits sont prévus pour les voitures, les camions, les autobus et autocars ainsi que pour les machines et les équipements lourds. Dans le catalogue de WIX Filters se trouvent des filtres à huile, à air, à carburant, d'habitacle et aussi des déshumidificateurs d'air, des filtres à liquide de refroidissement, des filtres à huile de transmission et des filtres d'urée ainsi que des consommables. Une grande partie, ce sont des filtres hydrauliques pour les systèmes hydrauliques et pneumatiques.
Notre passion sportive et la nécessité de tester en permanence la technologie nous ont conduits il y a 50 ans sur les circuits automobiles. Les filtres WIX Filters sont montés dans les voitures de course pour répondre aux exigences de performance dans les conditions les plus difficiles. En sport automobile, les meilleurs atteignent la ligne d'arrivée grâce à nos filtres. 

Depuis plus de 78 ans, la société WIX Filters fait partie des fabricants des filtres les plus renommés. Nous sommes présents sur 80 marchés avec des filiales dans 10 pays et sur 5 continents.

Mai 2016 a vu la finalisation du processus global d'incorporation de la marque WIX Filters au groupe MANN+HUMMEL. Le résultat est la création de l'une des plus grandes sociétés au monde spécialisées dans la technologie de la filtration.