Free shipping on orders above 250$
Login
Log in if you have an account
Dont have an account? Register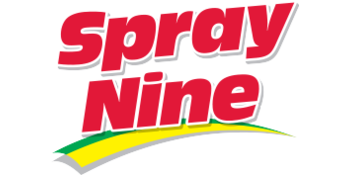 Spray Nine
In 1956, Spray Nine Corporation became the first company to offer a cleaning solution in a spray bottle, a technique that made cleaning faster and easier because it was no longer necessary to mix chemicals with water. With Spray Nine, a whole new category of products is born: ready-to-use, spray-and-wipe cleaners.
At first, Spray Nine® was used to clean tires, whitewall tires and car seat covers more easily. But it proved so effective for cleaning cars that people quickly began using it around the house. Because of Spray Nine's popularity as a household cleaner, a disinfectant was added in 1968 to kill germs and viruses. The industrial and institutional markets soon realized that Spray Nine was also ideal for professional use.
Over the next few decades, Spray Nine® expanded to a full line of specialty cleaners for industrial, institutional, retail, automotive, marine and military/government applications. The company's growth in various markets has been fueled by a series of top-rated products and industry firsts.
Spray Nine® has now been in use for over 60 years, providing specialty cleaners with unmatched performance, efficiency and value. Spray Nine traditional and green cleaners are used throughout the United States, Canada and Europe. The strong consumer loyalty to the brand has made Spray Nine products a leader in the cleaning industry.