Free shipping on orders above 250$
Login
Log in if you have an account
Dont have an account? Register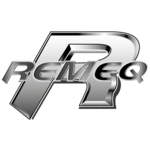 Remeq
Founded in 1955 by Mr. Laurent Lacoursière, Remeq Inc. has established itself over the years as a leader in the field of trailers of all kinds. From the beginning, the company has focused on high quality products, particularly in the development of the small garden trailer.

Dynamic and visionary, the company has always known how to adapt to new market requirements, while remaining faithful to its customers' needs. Born from a small mechanical fitting shop with two employees, it is now recognized as a Canadian leader in the manufacturing of trailers of all kinds. Certified CSA W47.1 by the Canadian Welding Bureau, Remeq is appreciated for its reliability and for the excellence of its products, as much in the Quebec market as in Ontario, the Maritimes and the United States.

In 1978, Mr. Berrnard Cormier and his wife Lise Lacoursière acquired the company to take it even further. Shortly after the change in management, a new building was erected and allowed Remeq to increase its production volume and experience an interesting diversification. In 1997 and 2007, two major expansions took place and allow the company, still today, to be efficient and to offer a wide range of products.

Since its founding in 1955, Remeq has become one of the region's most successful families. Since 2013, the 3rd generation of the Princeville native family has taken the helm of the company. Mr. Jimmy Cormier and his sister France are now leading the company to new heights.
Today, Remeq is synonymous with sturdiness, longevity and reliability for its enclosed trailers as well as for its nautical and utility products.

In business since 1955... and in place for many years to come.